The familiar Christmas feeling is in the air again! It's that time of the year when we start dreaming about the big dinner, the Late Late Toy Show, and the magical mornings when everyone gets to open their gifts. But if you're scratching your head about how to make it special for your little ones this year, we're here to help! Here's a list of the top toys for Christmas that will get your little one beaming from ear to ear on Christmas morning!
Since Christmas is just around the corner and the shopping for the season must begin! Get your pens and paper out and get started on your wishlist:
Ghostbusters™ ECTO-1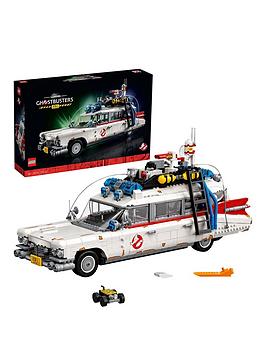 We've got the perfect toy for all Ghostbusters fans – the LEGO Creator Expert Ghostbusters ECTO-1 car building set. This neat little set can be enjoyed alone or with friends and contains 2,352 pieces! This set makes for an amazing gift for a car lover as you don't need a collection of LEGO sets to enjoy this buildable model car kit. Just find some table space and maybe some Ghostbusters tunes to play in the background. 
Day to Night Dreamhouse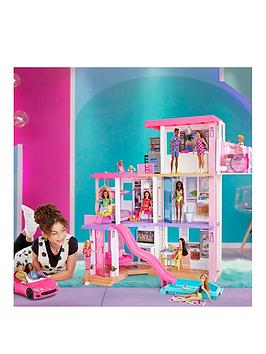 Dreamy dollhouses have a way of transporting us to a magical world and inspire the storyteller deep inside. This 43-inch dollhouse offers an immersive playing experience and boasts of 3 floors and 10 indoor/outdoor living areas and is the perfect toy for all playdates to come. Your little one can spin endless stories for their Barbie dolls, thanks to the kitchen, living room, dining room, bedroom, bathroom, pool, balcony, party room and more. This one should definitely be on your top toys for Christmas wishlist if your kid loves to get lost in immersive roleplay!
Little Live Pets Gotta Go Turdle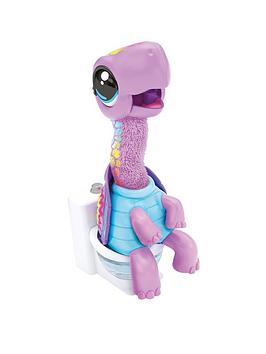 Introduce your kiddo to their funniest and hippest turtle friend, Shelbert, who makes for an especially perfect gift if you're potty training them. Your little will adore feeding Shelbert and then watch as he gobbles it down. But watch out! What goes in must come out! When Shelbert's 'gotta go', he'll let everyone know by singing his catchy Uh Oh, Gotta Go! song. You won't be able to stop laughing and singing along. 
Massive Loop Mayhem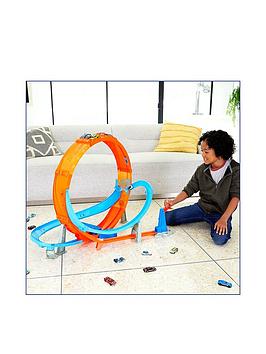 A thrilling playset that will keep your kids entertained for hours! Watch your little ones test out their Hot Wheels cars against each other on a 71cm wide loop track. Each set contains one Hot Wheels race car to get the kids started (additional cars are sold separately) on their nail-biting races and near-misses!
Lego Harry Potter Chamber of Secrets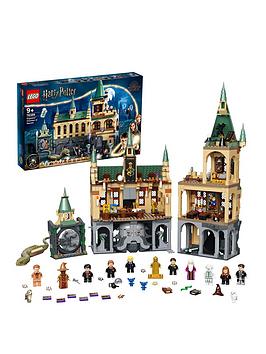 This LEGO set is the perfect gift for Potterheads. An impressive LEGO set featuring the Chamber of Secrets and the Great Hall, with endless opportunities for explorative play and display. This Harry Potter collectible LEGO set features well-known scenes, familiar characters from the Harry Potter movies and 10 mini-figures ( one of which also glows in the dark)! So, if you're looking to nurture your little one's creativity, this one is a no-brainer for your top toys for Christmas shopping list!
Treasure x Dino Gold Dissection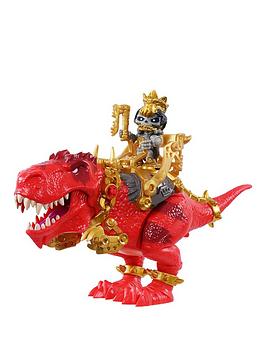 Want to take your little explorer on the ultimate adventure? The Treasure X Dino Gold Dissection will keep them occupied for hours and help them develop problem-solving skills! Your tiny tot will harness their talent for building, gross motor skills for dissection and tonnes of bravery As they try to save the trapped T-Rex and find the treasure through 16 levels of adventure.
Nerf Roblox Adopt Me!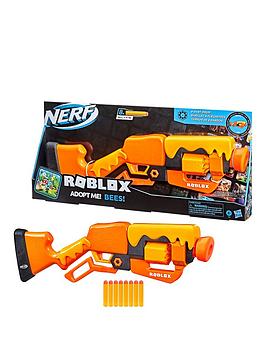 Whether it's around the house or outdoors, your kiddo will love this Nerf Roblox Adopt Me! dart-firing blaster with their friends. The blaster features lever-action blasting, a rotating eight-dart drum and eight Nerf darts so that your little one can fire eight darts in a row. This toy is also great if you want to join in with your kids!
Remote Controlled Hogwarts Express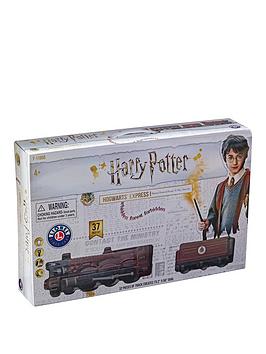 Step through Platform 9 ¾ and take a ride on the Hogwarts Express! Harry Potter fans will love this easily controllable, battery-powered, remote-controlled 37-piece train set. Your little ones will be delighted when the train chugs away to the authentic sound clips from their beloved Harry Potter movies!
Hot Wheels City Robo T-Rex Ultimate Garage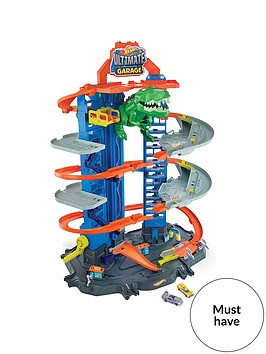 Do your kids love playdates and get-togethers? This Ultimate Garage offers endless storytelling and has parking for up to 100+ vehicles! Your little ones and their friends can indulge in an imaginative vehicle action gameplay with this enormous playset that also includes a surprising Robo T-Rex nemesis, fueling kids' imaginations!
LeapLand Adventures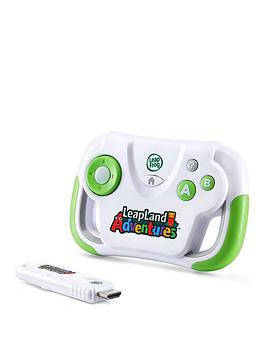 The LeapLanders are getting ready to celebrate the Gem Festival, but the keys to Clever Castle are missing! Have your kiddo hunt for keys to unlock the castle and learn about letters, numbers, shapes and colours along the way. This is a perfect Christmas gift for pre-primary children and early learners, requiring no internet connection, downloads or account setup – just insert the plug-and-play HDMI game stick and USB power cable into the television and start playing!
Monopoly Cash Decoder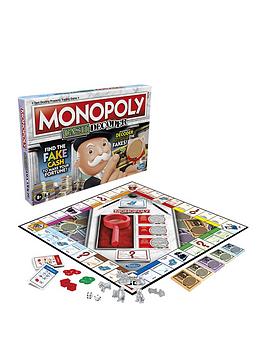 Who doesn't love a good game of Monopoly? Have fun with your family this Christmas with the Monopoly Cash Decoder where things aren't always as they seem. There's fake cash and fake Chance cards involved! But don't worry, Mr. Monopoly is giving players his decoder so they can find the fakes and still make a fortune. It's an exciting game of hidden reveals, and players get to challenge their opponents for using fakes with accusation coins. This board game doesn't just make an exciting game for kids but for adults as well!
L.O.L Surprise! Movie Magic Dolls with 10 Surprises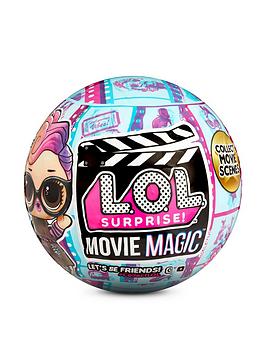 The all-new LOL Surprise Movie Magic dolls are ready to perform and show off their acting and filmmaking skills at the ultimate LOL Surprise movie set! Your little one and their friends will love unboxing the 10 surprises that include movie props, film scenes and 3D glasses! Each doll comes with a cue card and its own unique surprise Movie Scene to help uncover the secret messages! Get your kid excited to collect all 12 brand new LOL Surprise Movie Magic dolls and create the greatest film the universe has ever seen! 
Jiggly Pets PUPS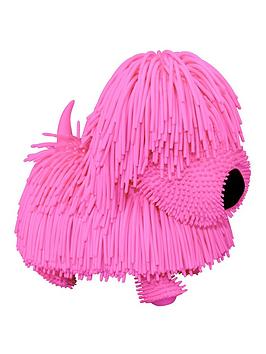 On the hunt for your tiny tot' next cuddle buddy? Look no further than the Jiggly Pets Puppy. It is the cutest, funkiest walking dog! This electronic puppy not only walks and barks but also wags its tail while playing a catchy tune! Before long, this adorable pup is going to be your kid's best friend, being dragged along wherever they go! 
Kindi Kids Fun Time Friends Pirouetta Doll
This Kindi Kids Fun Time Friends Pirouetta doll will have your little one dancing with joy! Dressed in her glittering pretty pink Tutu, your kid will have hours of fun getting ready for her day. Her shiny gold ballet shoes are removable along with her changeable clothes. She even comes with 2 cute Shopkins that have magical movement and are perfect for helping Pirouetta make more friends!
Star Wars The Child Feature Plush (Yoda)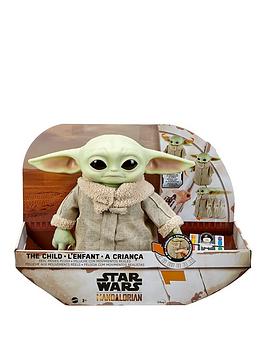 Is your little one a Star Wars fan already? We have the perfect gift that will most likely become your kid's new favourite! This adorable 11-inch Baby Yoda plush toy includes motion and sound features and would be a priceless addition to any fan's collection!
Sylvanian Families Premium Celebration Home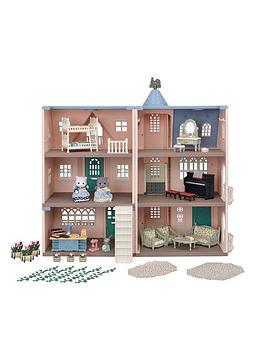 For those of you with children who have a boundless imagination, this Deluxe Celebration Home Premium Set might be the perfect Christmas gift to unleash their inner storyteller! This large house comes in a stylish pastel colour scheme and includes a handy lift to get up and down between floors! Rest assured, this limited-edition set will stimulate your little ones into immersive role-playing, encouraging their imagination. 
VTech Kidizoom Studio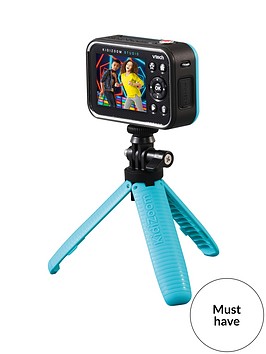 This is a perfect gift for video-savvy kiddos! For all you know, the VTech Kidizoom Studio might be what they need to become the next big blogger, vlogger or TV presenter. Supplied with a green screen that can be used to create a host of special effects, this HD video camera kit comes with everything youngsters need to let their imagination and creativity run wild!
If your head feels a bit scrambled from all the options available, here is an age-by-age buying guide for toys that'll help you pick the most age-appropriate gift for your little one!
And if none of the above toys has gotten your kids excited, be sure to browse our full selection of amazing toys for Christmas – we have hundreds of options to choose from!